America's leading kitchen designers have trusted Map House for exceptional custom cabinetry. Our materials are sourced for their natural beauty to create your unique design – crafted with detail and delivered with certainty.
At Map House, we help you turn an ordinary house into an extraordinary home, where the kitchen is the heart.  Its design reflects your personality– whether traditional and warm, modern and bold, or minimalist and streamlined. As you dream of the place where you will create your memories, Map House is here to help you on your journey.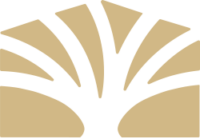 We've all heard the expression "life is a journey, not a destination." Regardless of the direction we go, important choices are made along the way, and many of us seek guidance from trusted sources to help navigate safe passage. At a trail crossing deep in the woods of Maine, a simple wooden structure known as the map house affords shelter to hikers seeking inspiration for the path ahead. After surveying the wall-mounted trail guide, one rambler may choose a longer, easier, dirt road while another opts for a shorter, more strenuous route. As no two souls pursue life in the same manner, no two hikers follow the same path. In either case, a map helps navigate the way.
Regardless of which direction our journey takes us, going home provides refuge from life's daily toils. There, we gather with friends and family where the smells are sweeter, the conversations easier and the food more comforting. The kitchen is the beating heart of every home, providing warmth, sustenance and company. As we help you find your way to the kitchen worthy of being the center of your home, we hope you find inspiration and confidence in your direction. Later, when you gather with family and friends to reflect on the path you've taken, maybe you'll remember that little wooden hut deep in the woods that helped inspire your journey.